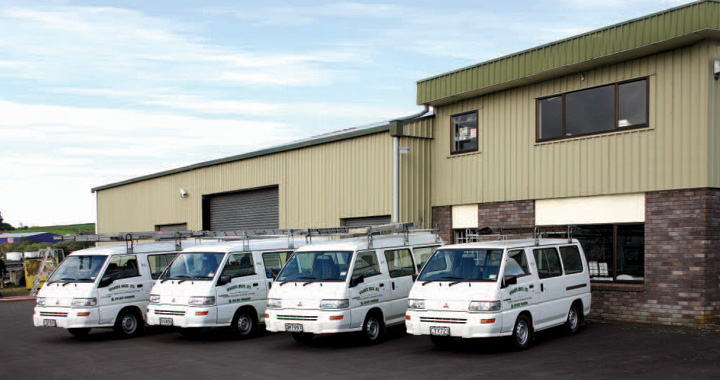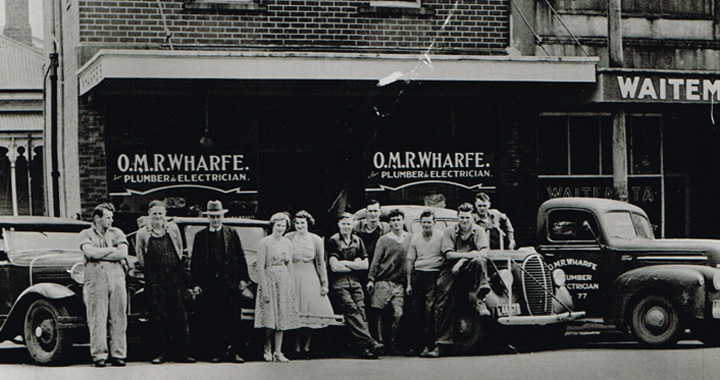 Wharfe Bros, since 1918
Experts at making the right connections throughout your house
It all started on Armistice day.
Armistice Day 1918 was the beginning of an era for the name of Wharfe in Pukekohe.
On November 11 of that year at 11am in Auckland, the bells were ringing to signify two minutes silence in honour of the dead of the First World War.
It was the moment that Mr Oscar Wharfe was signing an agreement to purchase a plumbing business in Pukekohe.  A week later he arrived in the town and took over the business from a Mr Carter.  At that time, it was sited in a shop next to the National Bank in King Street.
Mr Wharfe was a hard worker. He went to jobs either on foot or on a bicycle.  If he had heavy materials he would hire a horse and cart from Goodwin Stables.  To him it was a six day a week job.
He worked till near dark, then went home and milked a small herd of cows on a property now occupied by Countdown North Carpark.
His sons would drive them down King Street to a grazing paddock owned by the Salvation Army, where the BNZ is sited.  Unfortunately for the Wharfe boys, the trademarks left by the cows had to be cleaned up by them, much against their wishes.
In 1922 Mr Wharfe purchased a property owned by Mr Usher at 8-12 King Street where the business operated for 63 years.  In 1985 it relocated to its present address in Nelson Street. 
Mr Wharfe himself registered his firm in four trades: plumbing, electrical, drainage and gas fitting, having had many years' experience in Auckland in these fields.  He was also known for his sheetmetal work ability.
In 1955, three of Mr Wharfe's sons took over the business and renamed it Wharfe Bros Ltd.  Today three of Mr Wharfe's grandsons, two great grandsons and two grandson in laws plus five other staff work at Wharfe Bros Ltd.